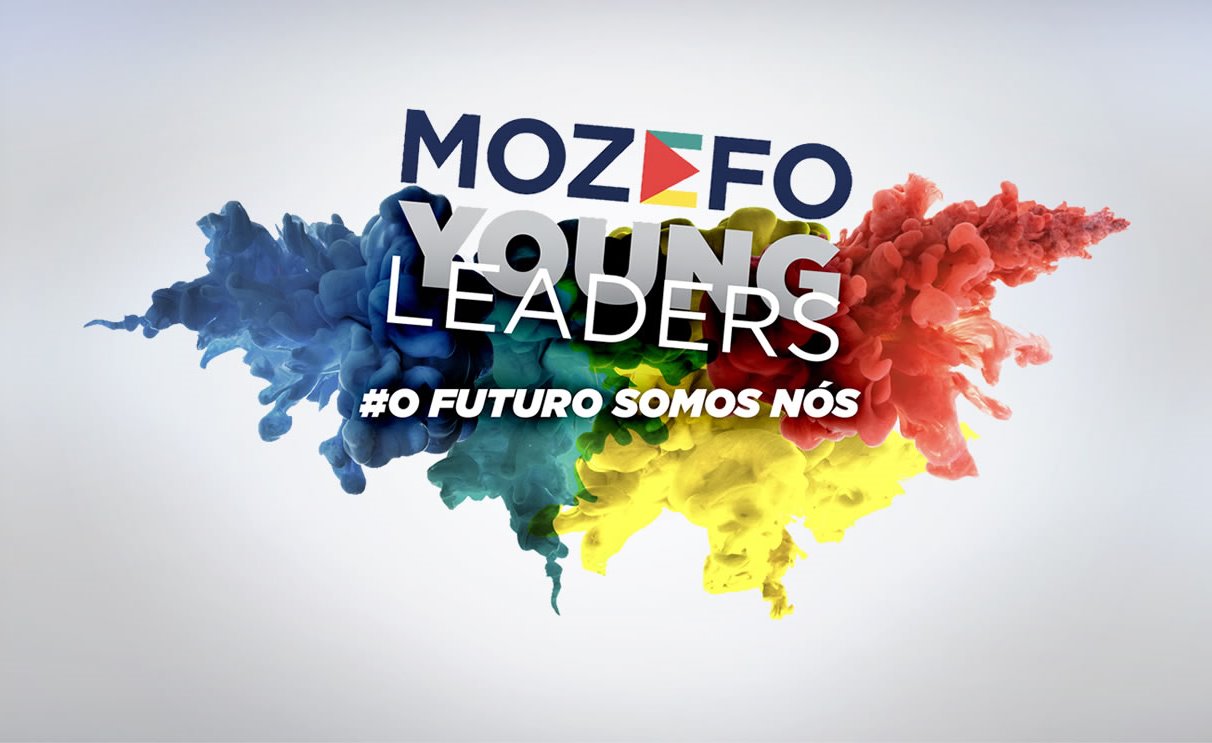 MOZEFO Young Leaders: a commitment to the future of Mozambique
More than 1300 young people from all over Mozambique participated in the 2018 edition of the MOZEFO Young Leaders in Maputo. Three and a half million viewers followed the event from abroad. Angola, Brazil, South Africa, Portugal, China, USA and Dubai were the countries that joined in the distance to this broad debate about the youth and the preponderant role they can play in Mozambique's development.
Mozambique is a promising country, it has everything it takes to be a reference in the world and this was made clear in this edition of the MOZEFO Young Leaders that featured the participation of several international speakers. All of them recognized the immense potential of the country, leaving inspirational messages for young people to redefine their objectives, believe in their potential and bet on creativity to conquer the future.
The result could not have been more positive, in a privileged stage that served as inspiration and was, above all, a space for sharing experiences, involving both speakers and participants. It is often said "mission accomplished", but this is a mission with a long road ahead as we want to continue contributing to the transformation of our country. And through that transformation we have to support the future of Mozambique: our young people.
The role of the MOZEFO Young Leaders
Throughout this process, the MOZEFO Young Leaders has consolidated as an open space for debate dedicated to young people. A space that promotes knowledge and experiences sharing, that seeks to contribute to the qualification of the new generations and that aims at helping them to develop their leadership capacities and skills.
Issues related to economic development were at the centre of the discussion, offering new perspectives and stimulating the civic participation of society. It could not have been otherwise: young people have a whole universe of possibilities yet to be explored.
These possibilities open to young people are immense, but the challenges they face are also huge. We hope to contribute to young people having an understanding of their role as social activists in the transformation of societies and to them being sufficiently motivated to become dynamic agents of this process of social transformation.
Key learnings: innovation, entrepreneurship and women's empowerment
Innovation, entrepreneurship and creativity were perhaps the most repeated words during the two days of debate and they undoubtedly are the concepts that best account for the genesis of the MOZEFO Young Leaders.
Thanks to this MOZEFO Young Leaders we are even more aware that creativity and entrepreneurship are key factors for achieving success, introducing and deepening a culture based on qualifications and on extensive experiences that go beyond geographical barriers. The commitment to the construction of strategic alliances and to the use of financial support mechanisms such as access to credit are important instruments that must be exploited, supporting inspiring movements and creating a wide range of opportunities for all.
On the other hand, it became more than evident that new technologies are unavoidable tools in the development process of any country. They promote inclusion, increase productivity and stimulate curiosity to explore new possibilities. They are now available to many young people and therefore must be properly exploited in the transformation that is intended to be achieved.
We need to invest more in women as well. If we really want to succeed as a country, we have to bet more on women's empowerment. This is our conviction and it is a bet that has acquired special prominence during this edition of MOZEFO Young Leaders. In the African context, one of the essential ways to significantly reduce poverty rates is to promote gender equality, not only as a condition, but also as a powerful engine of economic growth that can contribute to greater justice and social cohesion.
With eyes on the future
Young people will be the future leaders of our nation and continent, in all sectors of society. This is the generation that will respond to the challenges we face today and the ones we will face in the near future. It is therefore paramount that everyone has the opportunity to contribute to finding solutions.
In Mozambique, more than 65% of the population is young, but this demographic dividend will only result in positive impacts if we properly take advantage of this potential, channelling it towards the development of the country. This is MOZEFO Young Leaders' raison d'être and during this second edition we managed to advance a little more in the conquest of the future. We just have to keep up the hard work!