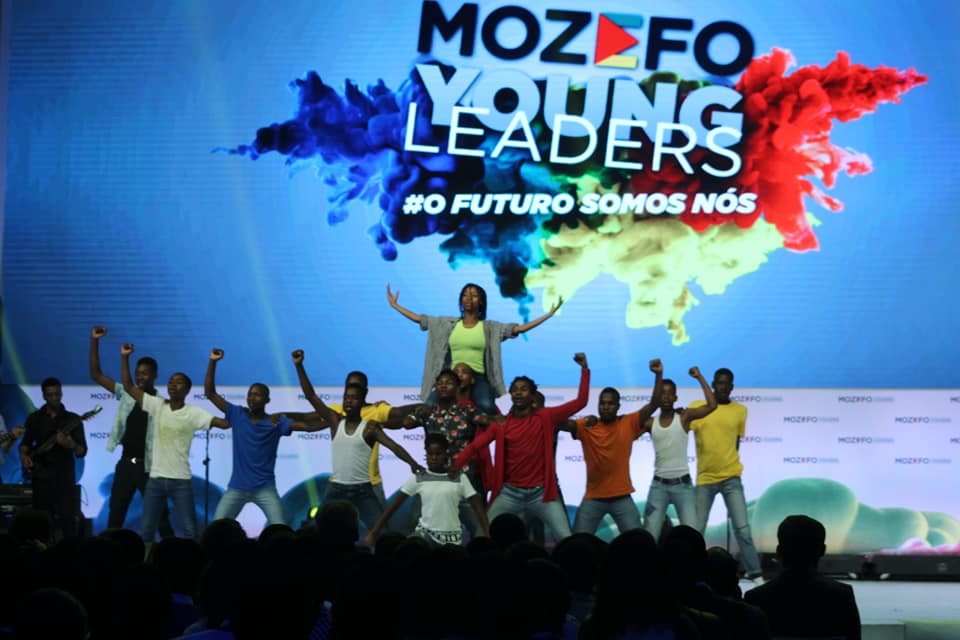 The future of youth entrepreneurship in Africa
Opinion article published in the portuguese newspaper Observador on November 29th, 2018
In Africa, we have the demographic dividend necessary to capitalize on change, but in order to do so we must guarantee our young people the conditions and opportunities they need
According to the World Bank's latest Doing Business Report, which monitors the ease of doing business for companies around the world, the economies of sub-Saharan Africa adopted a number of reforms in the last 2 years that have significantly improved our business environment. In 2017 alone, a record 83 reforms were implemented in 36 of the 48 economies in the region, the largest number ever recorded by the Bank. As a result, the average number of days to start a business in the region was reduced from 61 in 2003 to 22.5 days in 2017.
Even though our region continues to be one of the least favourable for establishing new businesses, we must be proud of the contribution of all – citizens, workers, companies and governments – to achieving these historical gains. However, we also have to convince ourselves that this is the right path, redoubling our efforts to continue improving Africa's business fabric.
In this process, young Africans are those who will benefit the most, since they have the greatest potential to seize the opportunities that are opening up. In young people lie our demographic dividend and the driving force of a sustainable, sustained and inclusive development for all of Africa.
In order to flourish and thrive, this sustainable development potential requires nutrients and favourable conditions; conditions that can only exist if young people have more and better concrete opportunities to participate more actively in our economies. And for that, I believe we must accelerate the deepening and broadening of our economic freedoms, especially those of young people.
Because the reality they face every day is full of challenges. The probability of economically active young people finding themselves in unemployment remains considerably higher than for the rest of the population, according to the International Labour Organization's Global Employment Trends for Youth 2017 report. Although our continent has witnessed economic growth during the last decade, this has not resulted in a sustained availability of decent job opportunities and conditions for young Africans. In the case of my country Mozambique, youth unemployment reached 42 percent in 2017 according to the World Bank's statistics.
Thus, addressing the problems faced by youth from the perspective of unemployment and the imperative to combat it is a must. But this approach is not enough. I advocate for creating more and better quality jobs opportunities, jobs in which people can put their knowledge into practice, pursue their projects and contribute to the economic and social development of our countries.
And, at the same time, I doubt our economies currently count with the necessary tools to invest in the creation of jobs with the scope required: our population grows at such a high rate that dwarfs any country's capacity to generate the volume of job our youth needs. Our economies must be freer; freer in the sense of allowing and facilitating the development of businesses and entrepreneurship. The opportunities African youth needs so much will arise once the appropriate incentives and conditions for the private initiative to flourish consolidate.
Therefore, the future lies in our young people having the conditions to cultivate their skills and their entrepreneurial spirit and to put them into practice. That is why we must motivate them to develop, believe and bet on their talent. That is why we must create the mechanisms that guarantee their access to appropriate training and qualifications.
The promotion of this entrepreneurial spirit is of vital importance for the future of African economies.
The private sector, together with governments and civil society organizations, can and must play a key role in this process: private companies can provide management experience and start-up capital to youth projects; they have the ability to invest in small and medium-sized enterprises that can latter become partners as suppliers or customers; they may as well sponsor business plan competitions and establish partnerships with universities. Finally, the private sector has a capacity that few other organizations have to spread good practices and knowledge beyond the borders.
The MOZEFO – Economic and Social Forum of Mozambique could not ignore this issue and thus created a project dedicated to young people. The MOZEFO Young Leaders, which holds its second edition on 28 and 29 November in Maputo, is an initiative that aims to create an open space for debate dedicated to young Mozambicans and to promote the sharing of knowledge and experiences that may contribute to their formation and develop their leadership skills. On the other hand, the MOZEFO Young Leaders seeks to promotes debate around the economic development issues that most concern young Mozambicans, stimulating their civic participation in society.
The world is changing rapidly and young people today are the most prepared generation in history to face this rhythm of transformation. In Africa, we have the demographic dividend necessary to capitalize on change, but in order to do so we must guarantee our young people the conditions and opportunities they need. The freer they are of pursuing their dreams, projects and endeavours, the more just, solidary and sustainable our future will be.